The company was founded in 2014 by Mads Find Madsen and Kresten Juel Jensen who based on their industry experience and entrepreneurial drive found that digital models should be used to a much larger extent in the industry, than was the case already. Based on the high level of expertise within Multiphysics Simulations the company quickly became a proud member of the certified COMSOL consultant's family.
On 1st Feb. 2017 Matteo Lualdi, Tore Findsen, Anders Lindhard Christensen, and Lene Gottrup Barfod joined the partnership, with a common ambition of supplying the industry with qualified insights in a fast and flexible manner. Since then the activities have increased – especially within the four core industries: Production & Process, Med. Tech, Sound & hearing, and Energy.
Together with academia, we seek to participate in development projects which allow us to dig deeper into a specific area and work with the newest technologies.
We continuously strive to deliver a sustainable business impact in all our projects.
The team
Our team comprises specialists in Chemistry, Physics, Statistics, Mechanical Engineering, and assisting technologies such as ML and AI.
We all have one thing in common: the ambition of enhancing the value of data and scientific knowledge throughout the entire value chain. As we see it, the most effective and engaging way goes via modelling and human interaction.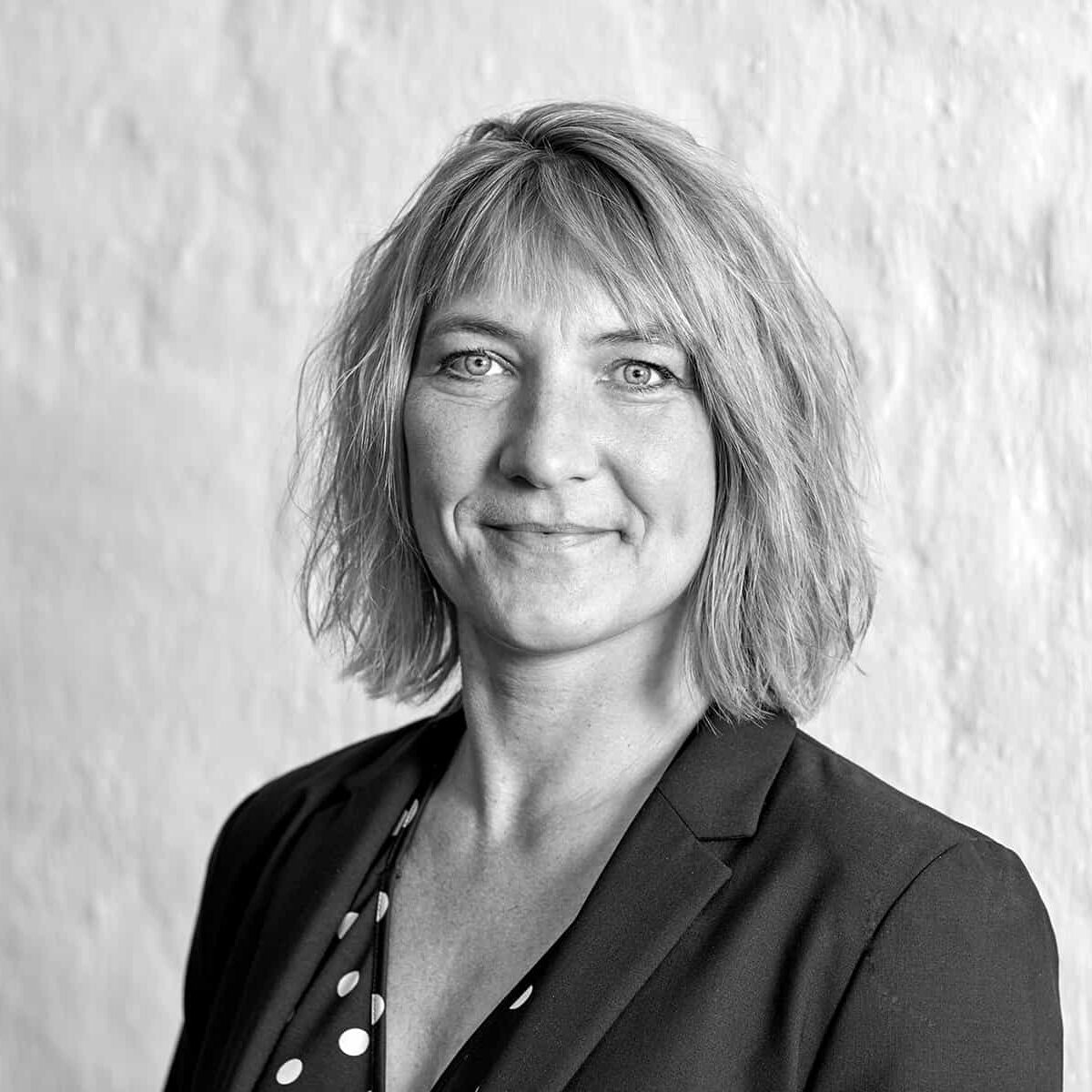 Lene Gottrup Barfod
Managing Director and Partner
M.Sc. Chemical Engineering
As managing director Lene today focuses her strengths and experiences on business development for our company. She has a strategic vision and analytic mindset as well as strong interpersonal and communication skills and use these to build and nurture relationships with strategic accounts, alliance partners and stakeholders. With a long career in international engineering companies as Haldor Topsoe and Akzo Nobel Deco she has a proven record as team leader and responsible for sales and licensing on both European markets as well as Russia and India. Beside her business focus during her career Lene has focused her engineering skills on strategic product development, troubleshooting and optimization. Lene has supplemented her engineering skills with diplomas in project and systemic management.
Anders Lindhard Christensen
Senior specialist and Partner
M.Sc., Mechanical Engineering
All the way from studying mechanical engineering Anders has had a big interest in simulation driven development. With experience from positions a simulation expert and simulation-based product developer Anders has gained great know-how in integration of simulation right from conceptual studies to product development, test and trouble shooting. Anders acquired the passion for identifying the optimal design already in his younger years by combining theory and practise while qualifying as a boatbuilder at a shipyard building ultra light sail racing boats in close coorporation with engineers. Before joining resolvent Anders was working with simulation-based product development.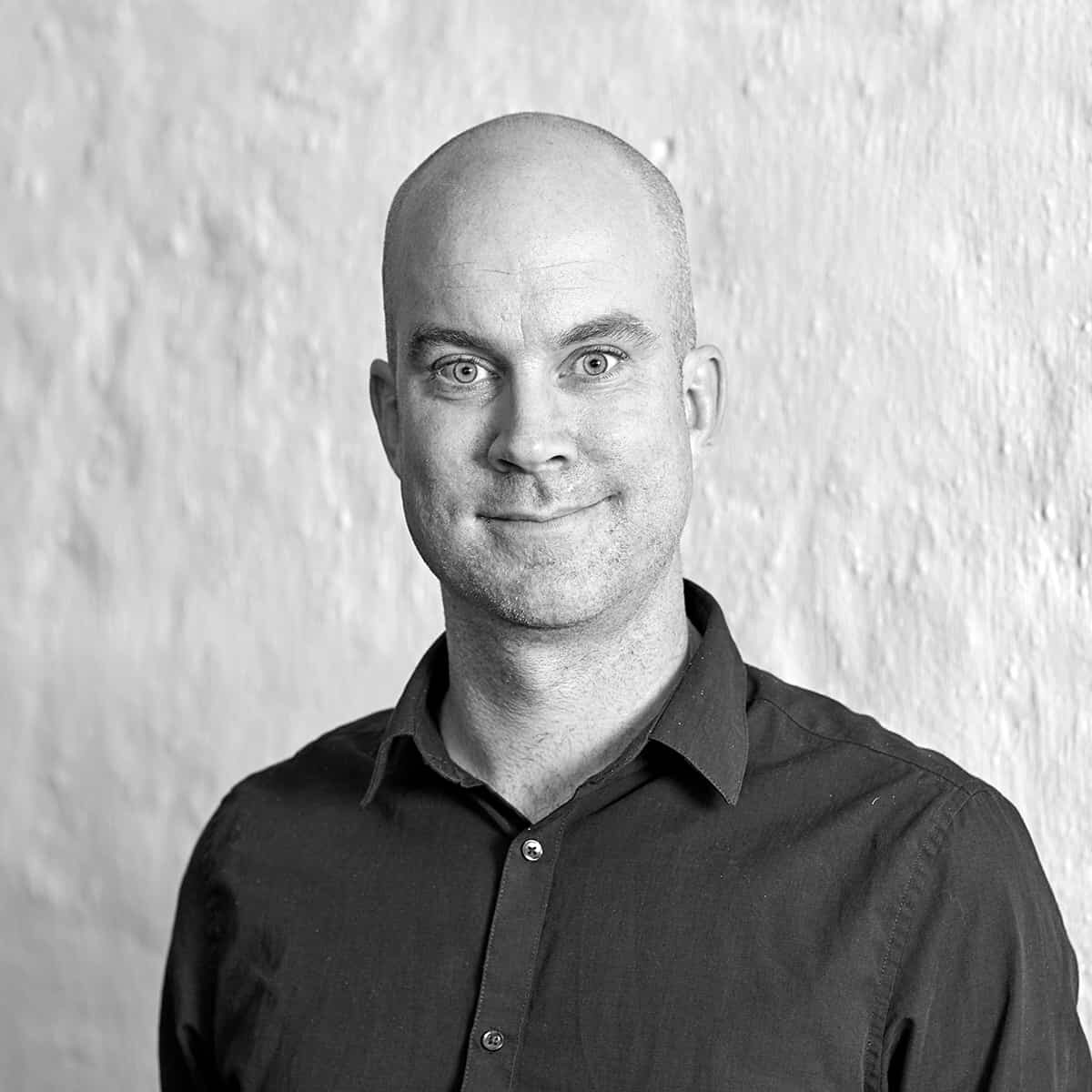 Tore Findsen
Senior specialist and Partner
M.Sc., Mechanical Engineering
Tore is specialized in simulation (mainly mechanical), programming and data analysis.
With a structured as well as creative approach to new tasks, Tore is a dedicated, flexible, and self-motivated person who keeps an unremitting attention to details. He has a deep interest in CAD/CAE software as well as user application development projects for automation of frequent engineering tasks. Tore automatically seek to optimize and atomize workflows, Tore mainly develops in Python, Java, C#, C++ but has experience in Javascript and Scala as well. Before joining resolvent Tore has been working for Haldor Topsoe and COMSOL, Inc.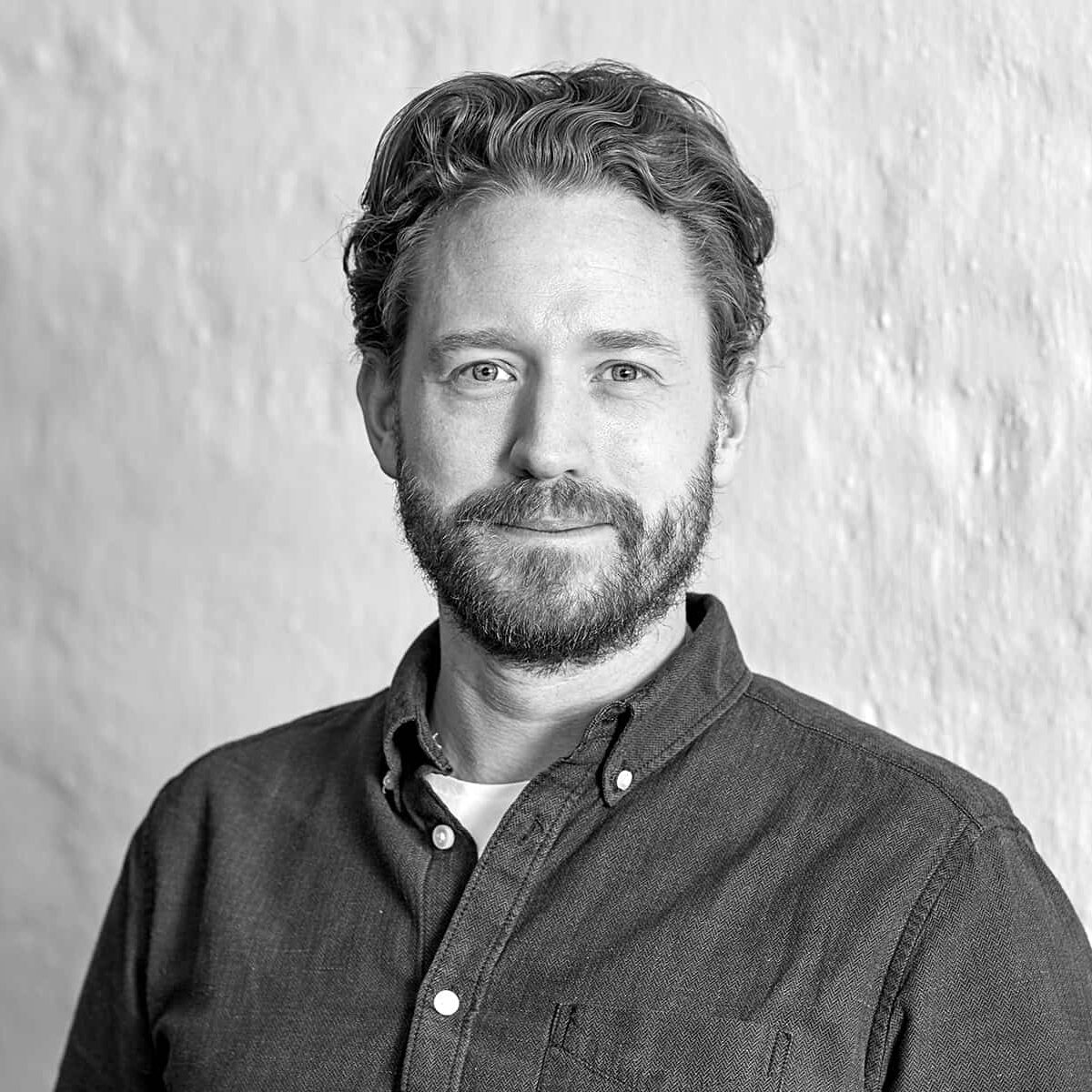 Morten Siwertsen
Associate Partner, Senior Simulation and Modelling Specialist
M.Sc., Engineering Physics / Applied Physics
Specializing in accelerating product development with Multiphysics Morten is focusing on inspiring and helping companies realize the potential of their development departments through virtual prototyping. Firmly believing that virtual prototypes is a tool to increase knowledge about products and processes, Morten is an advocate for the idea that virtual prototypes should be incorporated as a strategic tool in development processes, before labour consuming and expensive physical prototypes are initiated. Morten is a true team player, helpful and pedagogical, on top of his technical skills. Before joining resolvent Morten has been working eight years with COMSOL, Inc., as Applications and Technical Sales Engineer and Technical Sales Manager.
Alessandro Checchi
Modelling Specialist
PhD Mechanical Engineering
Alessandro has a broad knowledge of various engineering topics ranging from chemical and materials engineering to mechanical design and process optimization, as well as of statistical methods. His journey in the world of modelling began with the PhD at DTU in Mechanical engineering, where he implemented process and products digital twins within the framework of Industry 4.0 for tooling technologies. It progressed with the development of digital twins to aid product design and validation of electronic enclosure in relation to the risk of condensation and moisture damage for major industrial partners. Earlier in his carrier, working for Danieli Automation Spa, he held a position as R&D engineer carrying out development of virtual tools to optimize production and quality and plants data analysis. Alessandro is a professional colleague that bring positive motivation and good spirit in each project, engaging with customers or colleagues establishing good personal relationships.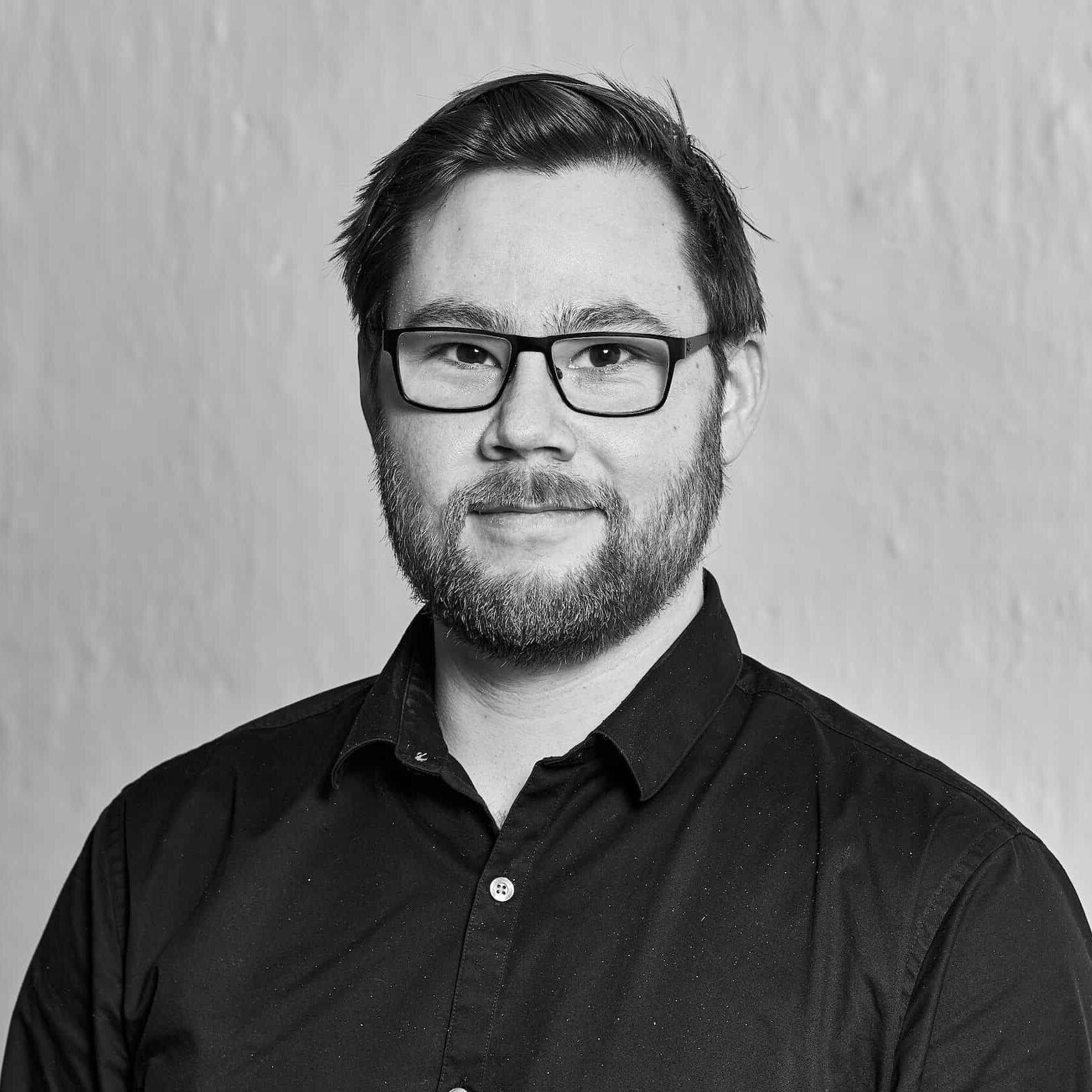 Morten Nørgaard Andersen
Modelling Specialist.
Ph.D., Mechanical Engineering
Morten is a specialist in both numerical analysis and mathematical optimization.
His passion for simulation has led him to a variety of numerical disciplines within mechanical engineering. For example, in the field of topology optimization where he weight-optimized a Nacelle skeleton ensuring the yield stress in the material was not exceeded. In addition, he has also used topology optimization to design compliant mechanisms subjected to large deformation, which requires geometrically nonlinear analysis in combination with nonlinear material models.
Morten has expertise in commercial and open-source finite element software such as COMSOL, ANSYS, PETSc/SLEPc and FEniCS. He also has experience with the programming languages MATLAB, Python and C++.
Morten's passion for simulation stems from his belief that by using simulations, we can design smarter by optimizing performance and reducing material consumption.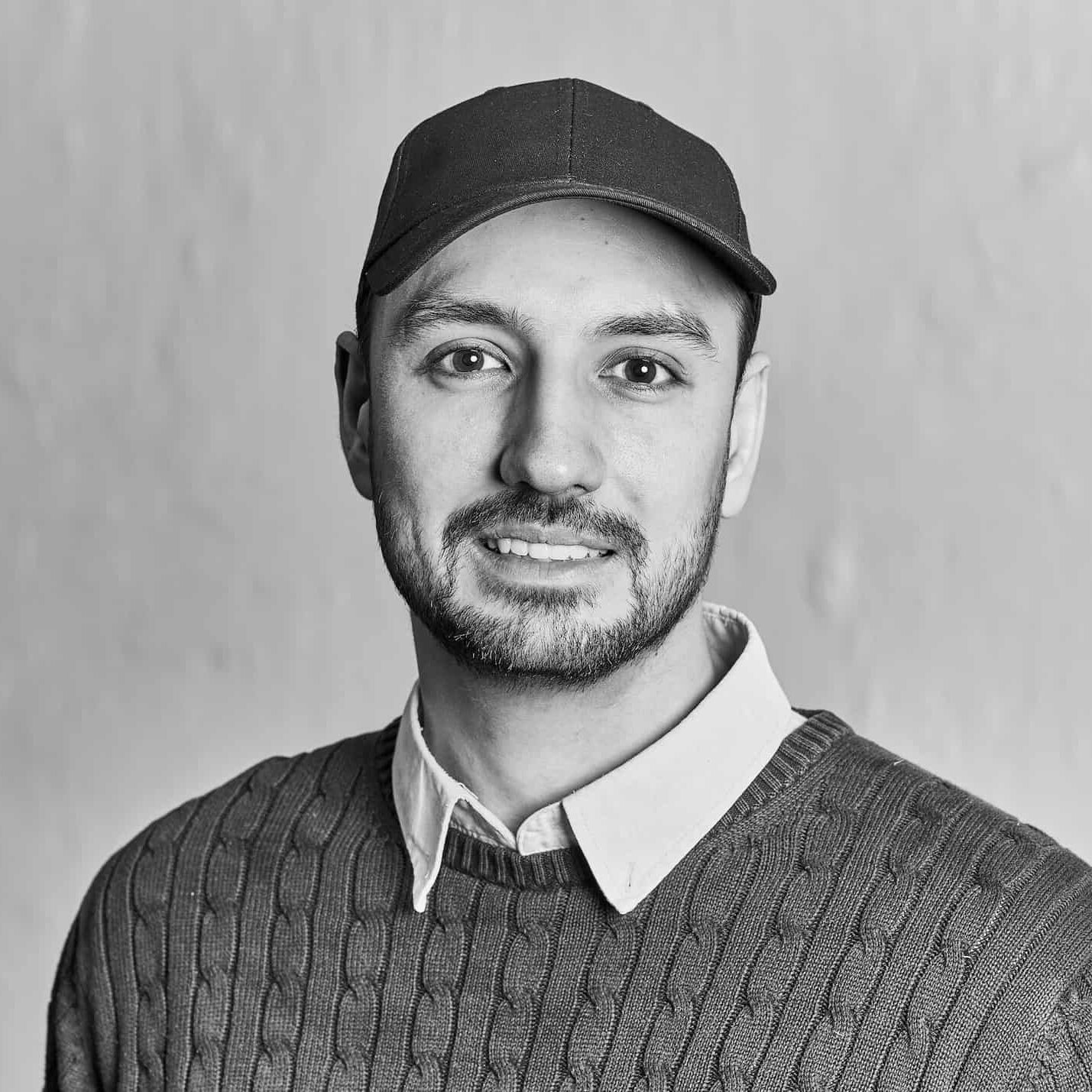 André Gugele Steckel
Modelling Specialist
M.Sc., Engineering Physics, Ph.D., Physical Engineering.
André uses his background in Physical engineering to cover a broad range of Multiphysics subjects to combine modelling fields of various natures. With a PhD at DTU Physics in modelling Acoustofluidics in COMSOL and a M.Sc. in Physics and Nanotechnology, André has extensive experience in simulating and modelling electromechanical, piezoelectricity, time-harmonic vibrational mechanics, fluid mechanics, and acoustiofluidics systems in COMSOL. Additionally, he has experiences within thin-films, power dissipation and heating, impedance analysis, and MATLAB COMSOL live-link. Beyond traditionally training in Physical engineering, he also has experiences programming in MATLAB, Python, C/C++, stemming from a long-time interest in programming and focusing on many programming courses and projects during his studies.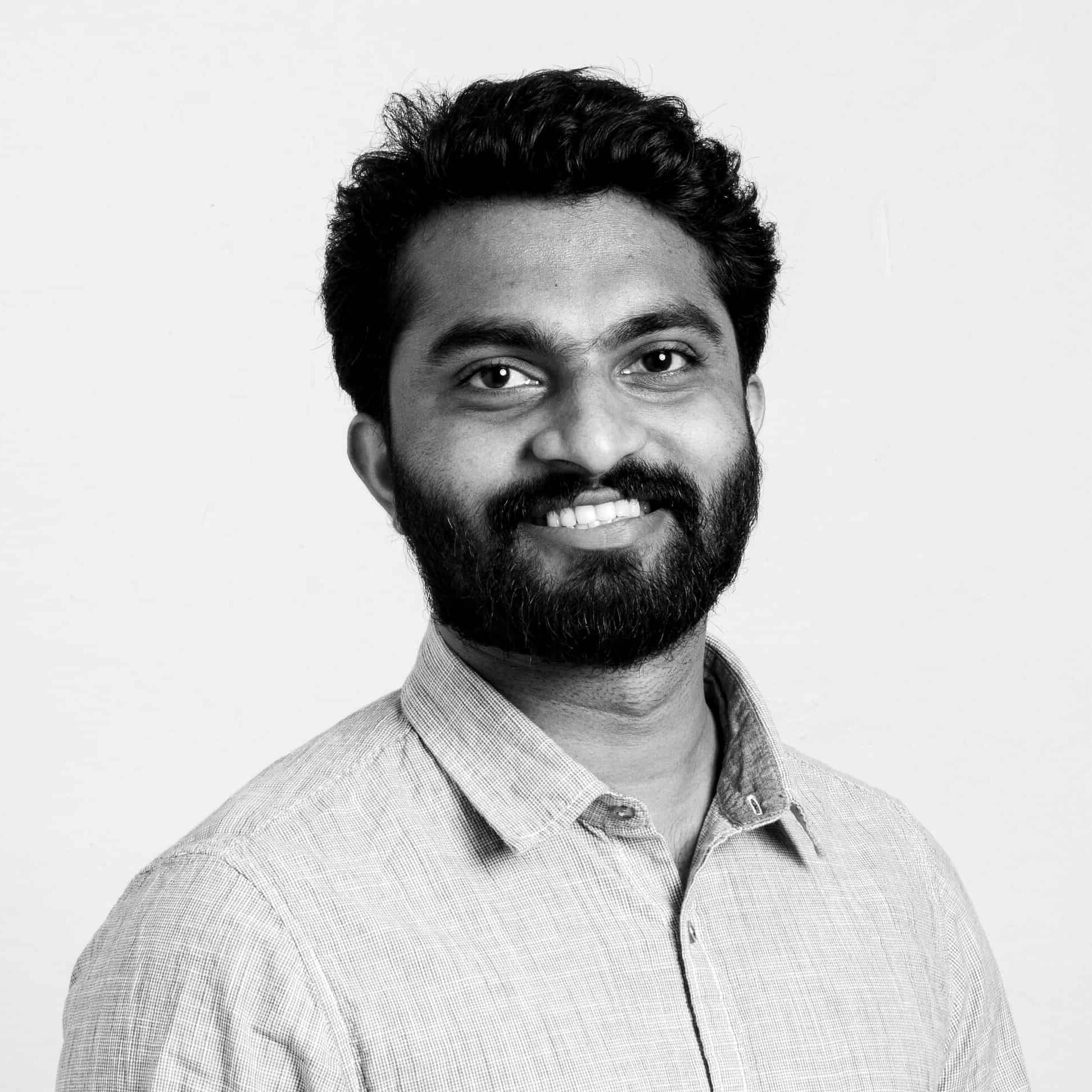 Anoop Narayanan
Modelling Specialist
M.Sc. Applied Fluid Dynamics
Anoop is a specialist in numerical analysis and mathematical modelling.
He is an experienced CFD engineer in the field of PEM fuel cell system development, model validation and thermal analysis, with five years of work experience in conjugate heat transfer, multi-phase flow simulations and coolant system analysis.
He also has work experience with internal combustion engine simulations, EV battery module cooling and electronic cooling simulations.
Anoop has expertise in commercial software such as Siemens STAR-CCM+, Ansys fluent, COMSOL and Unigraphics NX. Before joining resolvent Anoop has been working five years with Tata Consultancy Services as a senior CFD engineer.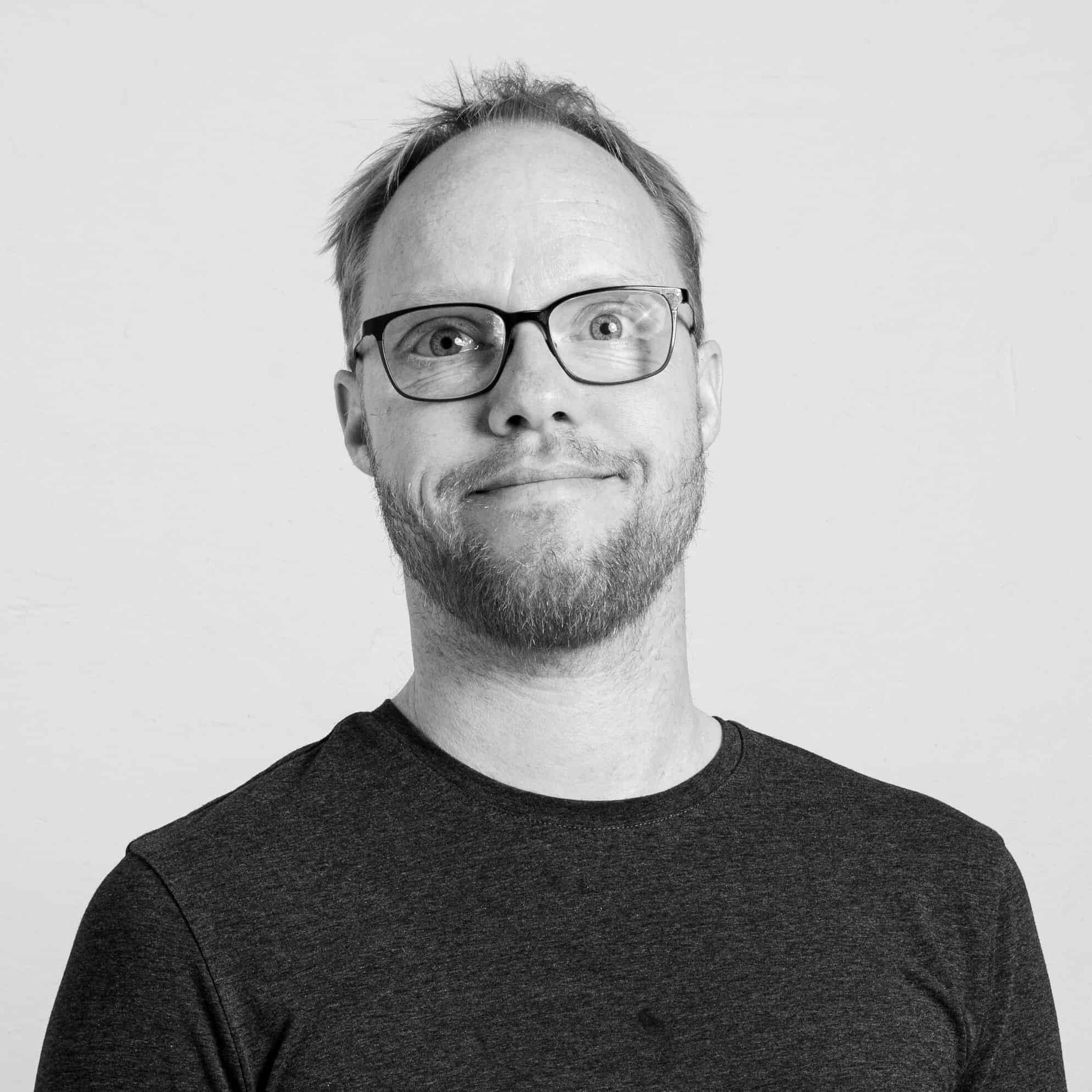 Rasmus Lundsgaard
Modelling Specialist
M.Sc. & PhD.  Chemical and Biochemical Eng.
Rasmus is a chemical engineer with expertise in multiscale modelling and Multiphysics modelling. He has more than 10 years of experience in the industry as a material scientist doing modelling and simulation work as well as experimental work.
Rasmus core knowledge lies in modelling transport phenomena in polymer systems, but over the years he has become a true multiscale modelling expert using tools from quantum chemistry, molecular simulation, equations of state and Multiphysics/CAE simulations whenever needed.
Rasmus is a talented programmer with a strong passion for Linux and open-source software and has experience as a full-stack software developer doing programming in Fortran, C++, C#, JavaScript, Python, and Julia.
Alisha Shrestha
Digital Marketing Manager
B.Sc. Business Administration
Alisha has broad capabilities of data-driven marketing, including keyword optimization, web analytics, content marketing, blogs, social media, Google ads, WordPress, and market research. 
She will focus on growing resolvents brand presence online as well as developing the marketing strategy.
Alisha brings experience from other industries, where she worked as an analyst and strategist for about nine years. 
She is enthusiastic about data-driven marketing, data analytics, increasing brand visibility, and raising brand awareness.
Alongside her engagement with resolvent, she is pursuing her master's degree in Strategy and Organization at SDU.
Jonathan Dallaire
Modelling Specialist
B.Eng. Engineering Physics, M.Sc. & Ph.D. Mechanical Engineering
Jonathan uses his background in Engineering Physics to bridge the gap between different engineering disciplines. He has vast experience in optimization, as well as mathematical and numerical modelling at different scales ranging from the nanoscale (molecular dynamics simulations) to the system level scale (component-based modelling, digital twins within the industry 4.0 framework), including Multiphysics modelling.
He has in-depth knowledge and modelling experience within the fields of fluid flow, heat transfer, solidification and melting, thermodynamics, solid mechanics, and electrochemical systems. He has more than 10 years of combined experience within industry and academia where he managed and participated in many R&D projects in which he has studied and optimized the performance of a wide array of energy systems. He is particularly interested in contributing to the green energy transition and using his modelling expertise to accelerate the development of key Power-to-X technologies.
Jonathan is an experienced user of finite volume and finite element commercial software such as ANSYS Fluent and COMSOL, and he also has experience with the programming languages MATLAB, Modelica, C/C++, Python, and R.
Mads Find Madsen
Partner & co-founder
M.Sc., Chemistry, Ph.D., Biomedical Sciences
With a broad academic background Mads has several strings to play when it comes to specializing in numerical simulations, statistics, data analysis, and programming. Mads has professional experience in chemical engineering (fuel cells) modelling, statistical analysis and design of experiments.  
In the field of programming his skills ranges from numerical algorithms over Java, Fortran, Perl, C/C++, Visual Basic, Python to Shell Scripts, Matlab and Mathematica. Apart from that Mads is also a Debian Linux super user.
Besides co-founding Resolvent, Mads is also co-founder of Motosumo, a network connecting people participating in group training.
Matteo Lualdi
Senior specialist and Partner
M.Sc., Energy Engineering, Ph.D., Chemical Engineering
Matteo is specialized in process engineering, chemical and thermochemical processes, catalysis as well as Multiphysics simulations according to COMSOL certifications. With a strong background in chemical engineering Matteo has a fast pace in solving complicated engineering tasks and he is not afraid involving himself in challenging tasks. Earlier in his career, working for Haldor Topsoe, he held a position as process engineer within R&D with tasks ranging from data analysis of solid oxide fuel cell stacks to fuel processing for fuel cell systems. Matteo is a true team player being motivated by engaging collaboration with customers and colleagues. During his career Matteo has proven track record within process simulations. He has been part of several inventions and patent applications.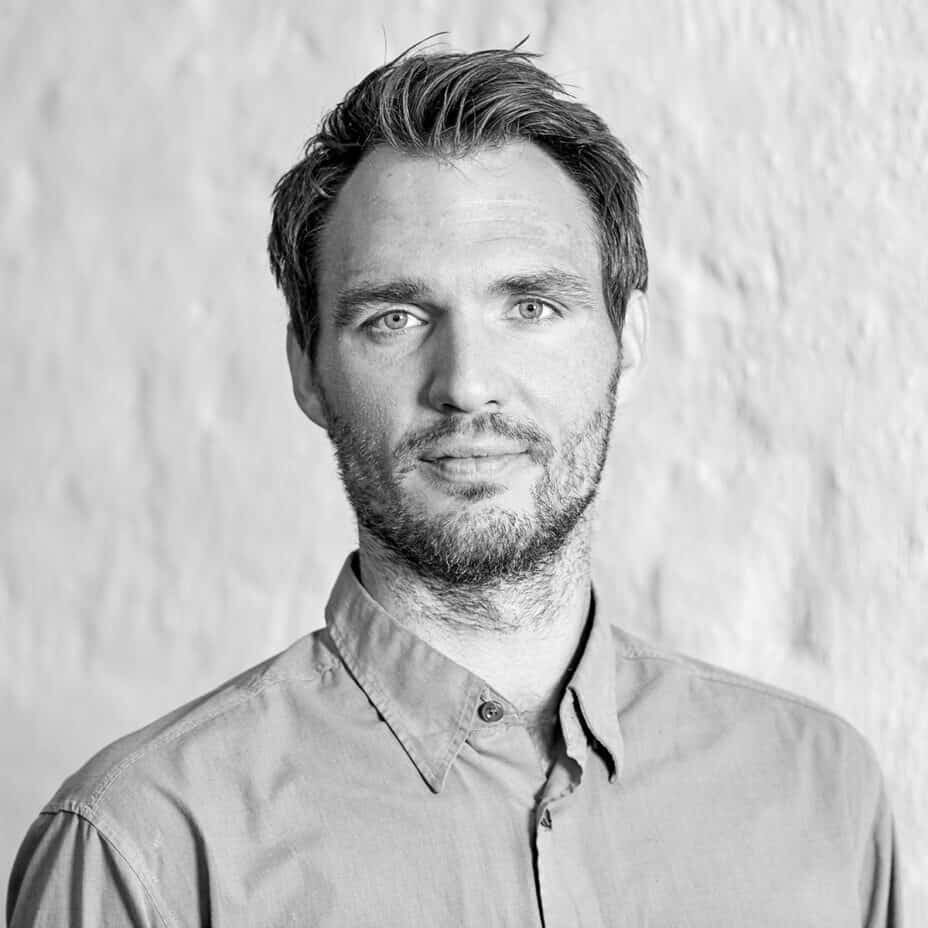 Kresten Juel Jensen
Partner & co-founder
B.Sc., Chemical Engineering,
Kresten is specialised in unit operations, testing, and COMSOL Multiphysics simulations. With a background in chemical engineering mathematical modelling, particularly in R&D,  Kresten in 2014 co-founded Resolvent together with Mads Find Madsen. Soon building up a bigger team Kresten and his partner focused on consultancy services.
Earlier in his career, working for Haldor Topsoe, Kresten was one of the main contributors to the stack concept developed within the Topsoe Fuel Cell programme. Besides co-founding Resolvent, Kresten is also co-founder of Motosumo, a network connecting people participating in group training.
He holds a diploma from INSEAD in "Making Innovation Happen" coupling technical activities to a long-term strategy and to business development
Strategic Partners
We have close collaboration with following partners offering complimentary series to ours.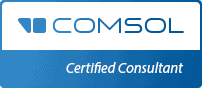 COMSOL Multiphysics® is a general-purpose simulation software for modelling designs, devices, and processes in all fields of engineering, manufacturing, and scientific research.
In addition to using Multiphysics modelling for your own projects, you can also turn your models into simulation applications and digital twins for use by other design teams, manufacturing departments, test labs, customers, and more.

Impactor offers advanced simulation solutions within structural mechanics, Multiphysics, and impact and drops test analyses. As well as statistical analysis and ML & AI-based solutions in various industrial areas. The impactor is headed by Thomas Karl Petersen, Ph.D. Structural Mechanics.

Hybrid Greentech is your catalyst for energy storage uptake. An independent engineering consultant company promoting energy storage to obtain 100% renewables in the energy and transport sector. Hybrid Greentech wants to become the leading energy storage consultant in Northern Europe by providing state-of-the-art technical insights and support in developing hybrid energy systems and services.